A good friend had a small misshap with his cnc mill, a carbide endmill and his grinding vise.
I offered him to do a weldrepair and regrind the vise.
First step was to clean everything and put a heavy chamfer on the edge of the damaged area with a diegrinder and a carbide burr.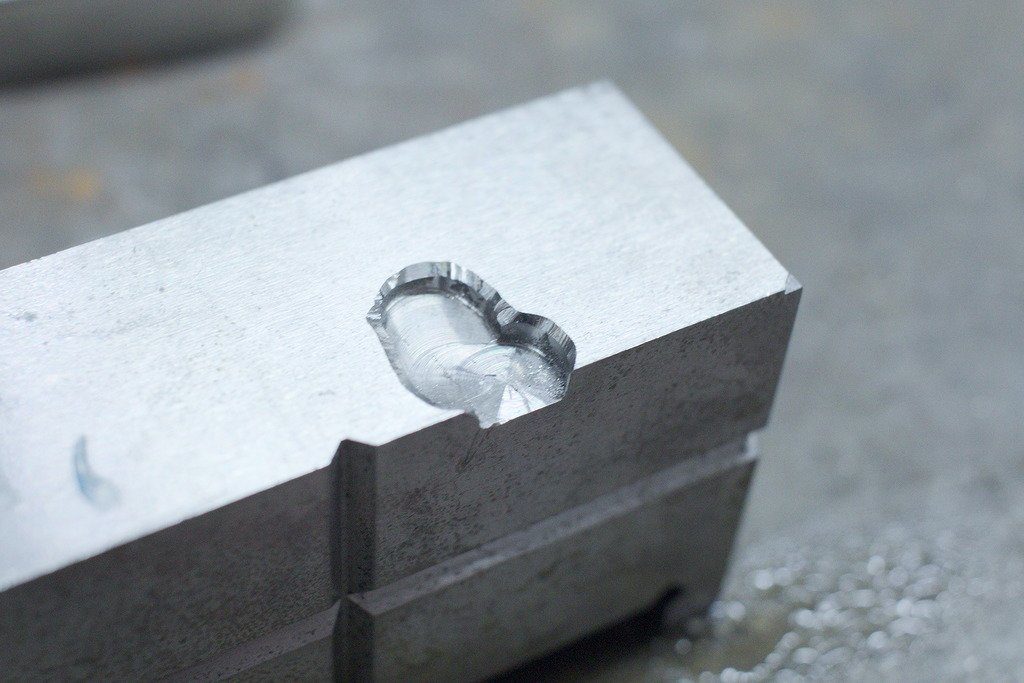 Preheating the part to 200°C – In the background you can see a set of Faber Castel Thermochrom crayons. Those change color at a certain temperature.
Very usefull for preheating parts.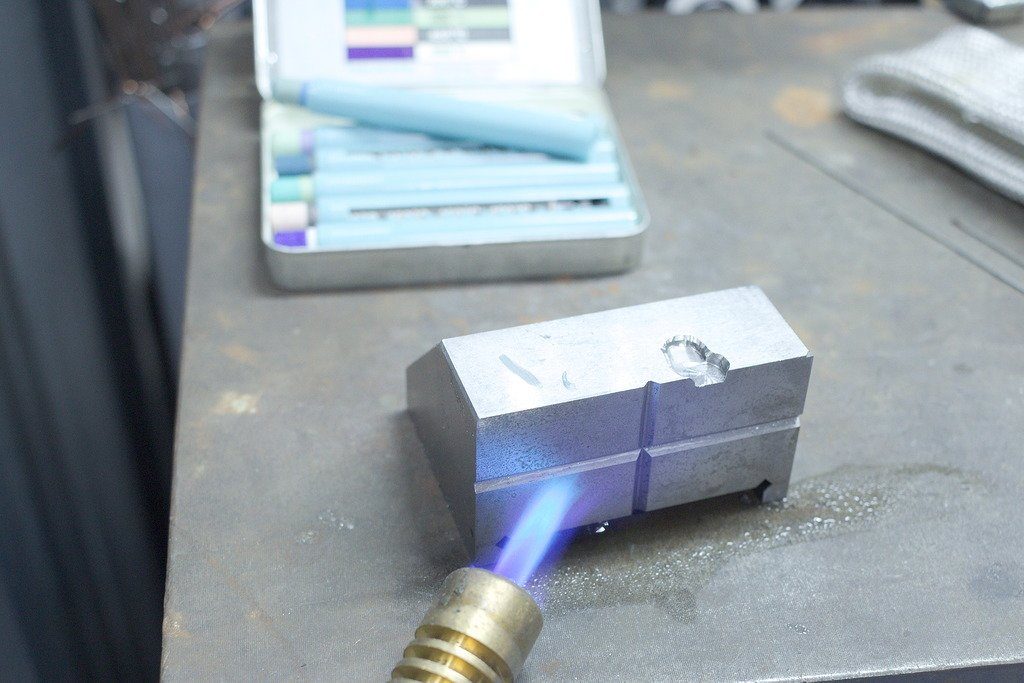 Welding was done with two different wires, first a buffer-layer with a high-nickle welding rod, followed by a 60Hrc hardfacing wire.
The nickle wire was used because the material of the vise was unknown and using the hardfacing wire directly on the basematerial could have lead to cracking.
Buffer wire Cronixtex 252-C:
https://www.cronitex.de/p-8317-croni-wig-252-c.html
(Link opens in new window)
Hardface wire Cronitex Rc60:
https://www.cronitex.de/p-8418-croni-wig-rc-60.html
(Link opens in new window)
The high-nickle wire really welds very nice, it flows like water. The hardface wire on the other hand behaves like there is dirt in the weldpuddle.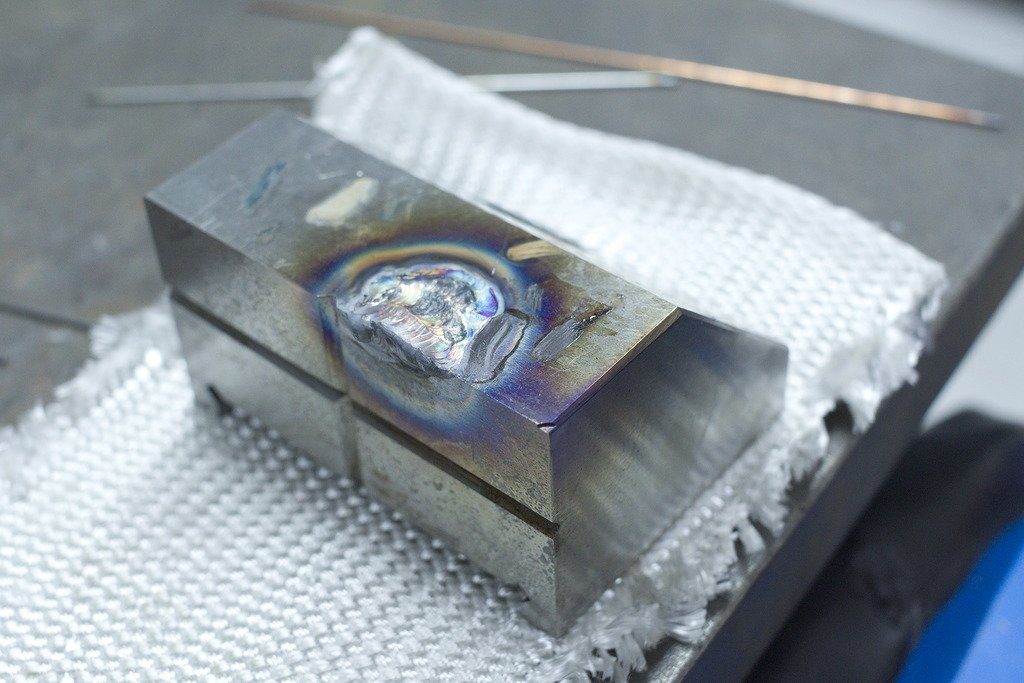 After welding I had the part wrapped up in a fire blanket so it cooled down very slow.
It looks quite bad after welding, but it will clean up on the surface grinder.
Grinding is a pretty standard affair:
Checking with two pieces of 0,01mm feelergage stock to see if both sides of the vise still clamp equally.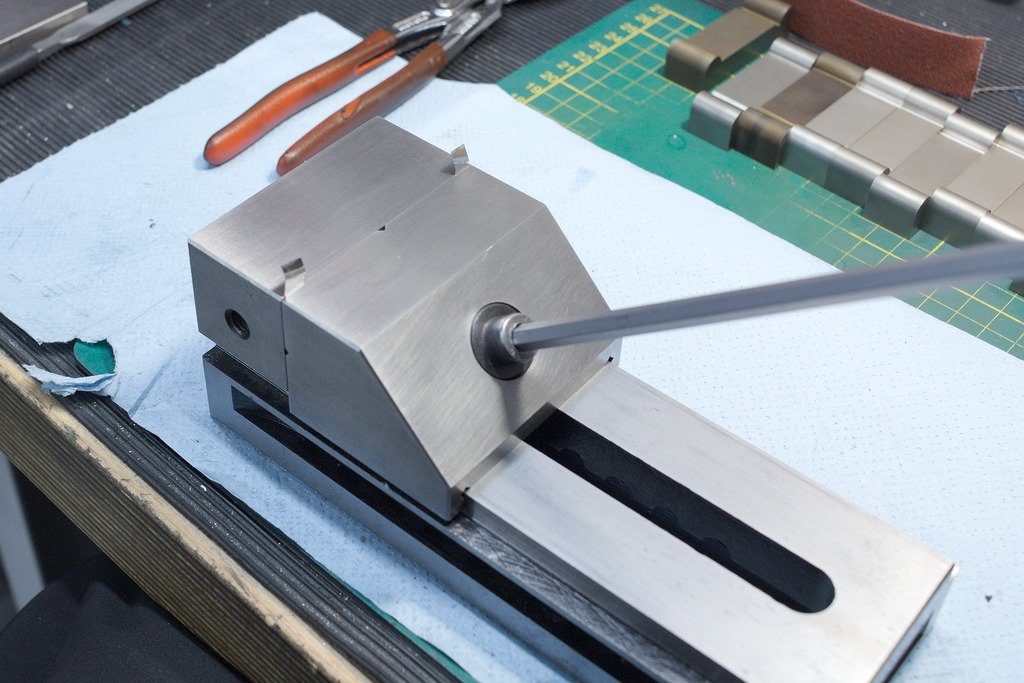 An almost invisible repair, only if looked at the right angle the weld material has a slight difference in color compared to the base material.